Since your car was new, dirt, varnishes and carbon deposits have been forming in your vehicles' fuel system, on the intake valves and in the combustion areas. These contaminants can rob your vheicle of performance, fuel economy, increase harmful emissions and could lead to costly engine repairs if left untreated.
When you drive, do you:
Notice a loss in acceleration or power ?
Notice your engine hesitating, idling rough or stalling ?
Get fewer miles of driving per gallon of gasoline ?
When the engine is contaminated with carbon deposits, gum and varnish, your car's ability to drive smoothly and cleanly is compromised. Traditional tune ups can't fix these problems.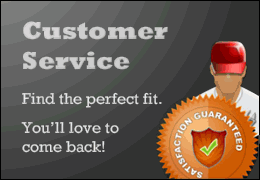 Hours & Location
| | |
| --- | --- |
| Monday | 9:00AM-6:00PM |
| Tuesday | 9:00AM-6:00PM |
| Wednesday | 9:00AM-6:00PM |
| Thursday | 9:00AM-6:00PM |
| Friday | 9:00AM-6:00PM |
| Saturday | 9:00AM-2:00PM |
| Sunday | Closed |